Middle School – Grades 7 & 8


continuing intellectual, social and personal growth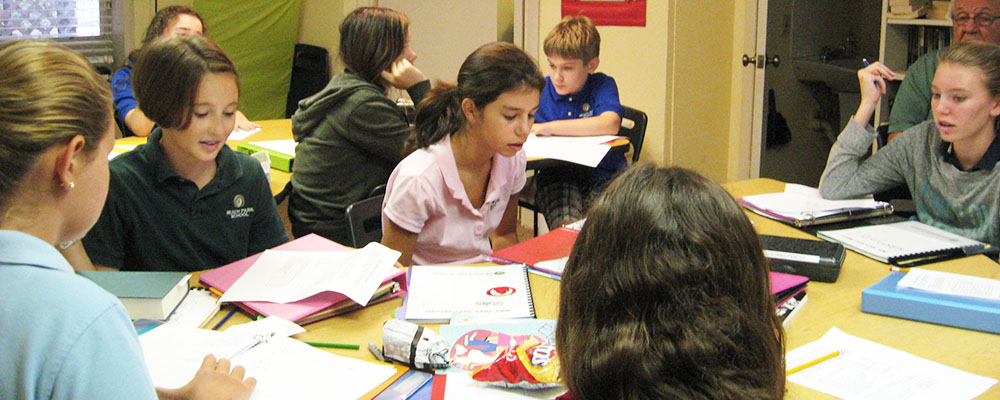 In middle school, individual attention and close relationships with teachers encourage students to take necessary risks in discovering themselves and their strengths during a time of intellectual, social and personal growth. Students take part in a strong academic program, with emphasis on independent and group research projects that provide a foundation for achievement in high school, college and life.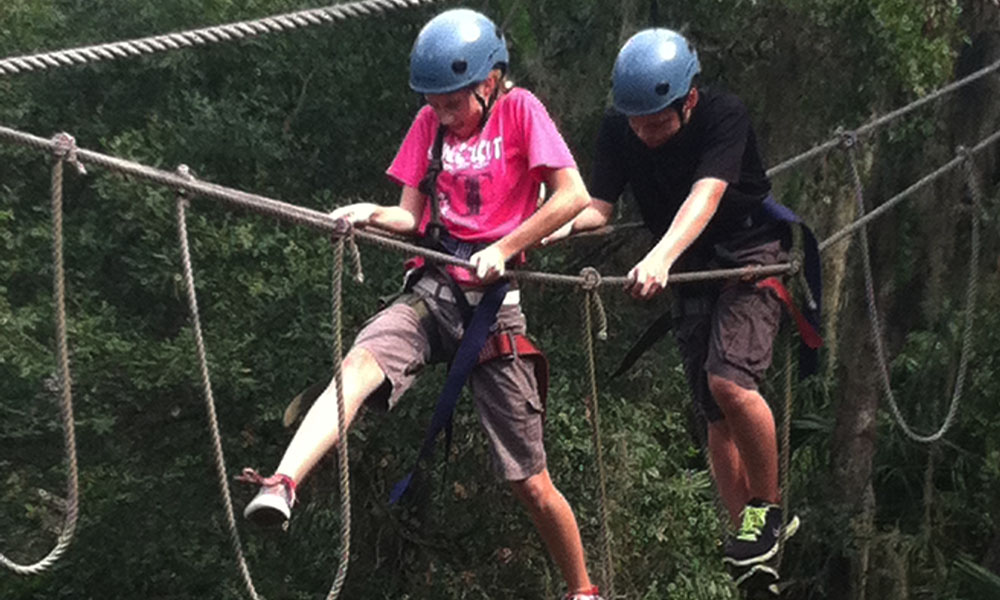 Middle School aims to:
Provide an environment supporting the needs and transitional growth of the adolescent,
Develop strong academic skills, knowledge, critical thinking and problem solving to each student's potential,
Encourage initiative, adaptability and the ability to reflect and grow through change, and
Nurture responsible and active citizens with communication and leadership skills.
Middle school students enjoy being role models for the rest of the school and learn from the mentoring relationship they have with the students in the younger grades.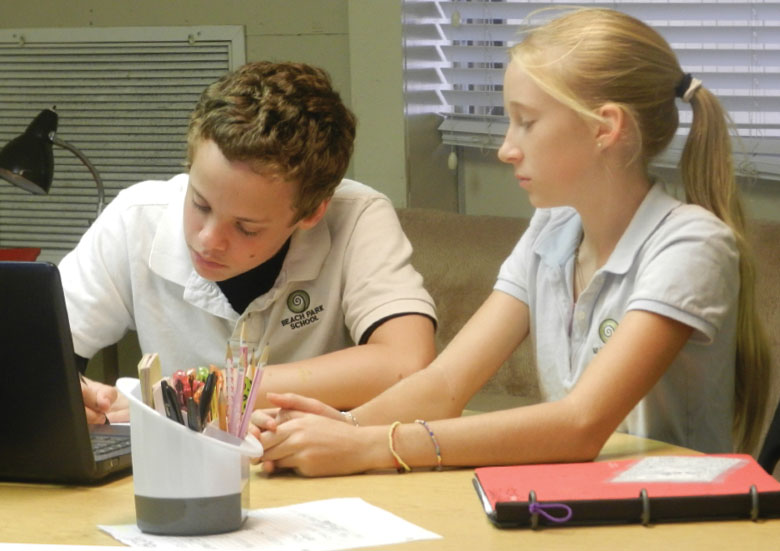 Mathematics involves traditional study of Pre-Algebra or Algebra I along with problem-solving and critical thinking.
Language Arts include literature, writing, vocabulary and grammar studies.
Scientific studies explore life, earth, physical and chemical sciences as they relate to development of civilization and the natural world.
Technology is incorporated on a variety of levels with students using their own computers.
Spanish, Financial Literacy, Art and Music are important components of the curriculum.  Students have outdoor play daily with both free play and organized physical education. Leadership is developed by rotation of specific class duties.
Field trips extend the learning experience and include a team building retreat at the start of school, various partial day trips during the year and a multi-day trip at the end of the year.